ERA Is Having TWINS… And A Contest!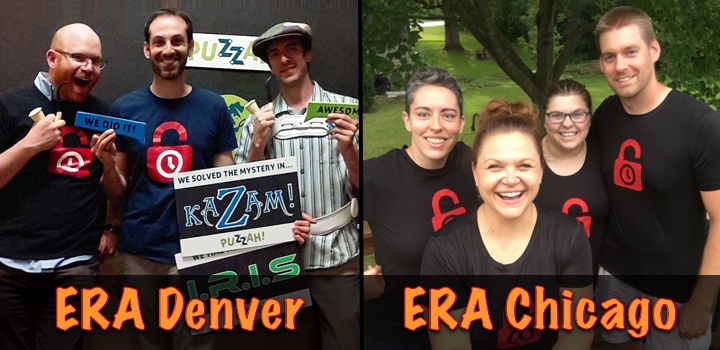 The ERA family has some BIG news: We're having TWINS!!!
Our Esc Room Addict teams in NYC, Toronto, LA, and Kansas City are proud to announce the addition of two new teams into our family… ERA Chicago and ERA Denver!!! We've officially become one BIG happy ERA family, and like any proud parents, we want you to join in our excitement!
To help us celebrate, we're having an ERA contest! ERA For A Day will allow you and a friend to be an official ERA guest reviewer for a day of reviews with us! All you have to do is enter our ERA For A Day contest and tell us which ERA team you're most excited about! If the ERA team you picked has the most votes at the end of the contest, your name will be entered into a draw to be a guest reviewer with that team!
Which ERA team will win? One of our new twin ERA teams in Chicago or Denver? Will it be one of our mega-city ERA teams in LA or NYC? What about our founding ERA team in Toronto? And let's not forget our most traveled ERA team in Kansas City. With a family this BIG, we can't wait to see who wins and what the future holds!