Mission Statement
ERA's goal is simple: To help owners achieve their objectives by providing consultation and to provide honest escape room reviews for our online community and social media followers.
ERA is an organization of escape room specialists who provide reviews and/or consultation upon request. Our clients may be company owners, designers, and/or supervising staff. Our mission is two-fold:
First, to help owners achieve their objectives by providing consultation. We are dedicated to the task of helping owners increase the satisfaction levels of both their customers, and to maintaining or exceeding industry standards.
Second, to provide the online community and our social media followers with honest reviews without compromise. Although there is always risk of subjectivity with a review, our teams strive for the highest levels of insight, objectivity, and evidence-based observation as we apply our experience & knowledge of escape rooms and the industry to each review.
Over the years, ERA has expanded from a group of Toronto-based enthusiasts to a collection of review teams located across North America. Below you will find the current members of each ERA team, as well as those who have contributed in the past.
ERA
Extended ERA Family
Alumni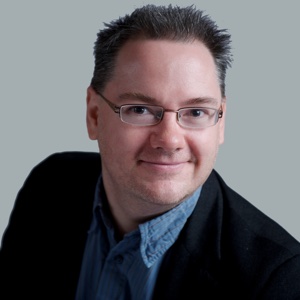 Matt Silver is an organizational alignment & teams specialist at MattSilver.ca. His enthusiasm for board games & team sports is only rivaled by his passion for escape rooms. Having explored many different escape rooms in the GTA, Matt's personal and professional evaluation is an asset when considering where to book your future escape room experience.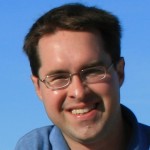 Jeremie Wood is a software developer by day and board game and escape room enthusiast by night. Ever since playing the original Myst, he has had an interest in puzzles of all kinds. He likes nothing better than wrapping his head around a new brain teaser and putting his skills to the test in the latest escape room!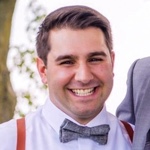 Shawn McInnis's days are spent working in the social service sector assisting individuals with developmental disabilities to find volunteer opportunities within the community. He spends his free time doing escape rooms, watching and playing hockey (Go Sabres), golfing, playing board games and, most importantly, spending time with his friends and family. If there is one activity that rivals his love for escape rooms, it's snuggling up on the couch with his dog (Hi Zoey) and watching a good horror flick.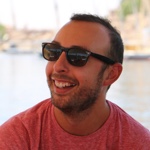 Chris Lauzon is an elementary school teacher by day, and an escape room enthusiast by night! He enjoys trying out different escape rooms in the GTA. He also loves board games, and enjoys playing games like Small World, Seven Wonders and Imhotep to name just a few! Chris is also an avid traveller and a certified yoga teacher as well!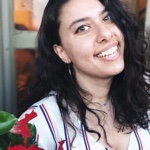 Marjan Mahmoudian is a teacher's college candidate and violinist who enjoys all things literature, music, and board/video game! When she's not teaching, or reading the latest mystery novel, she's spending her time in search of her next travel destination or fifth iced coffee of the day. Her undying love for escape rooms started after discovering one themed after Death Note and has not stopped since (no seriously, she's writing this from within one right now…)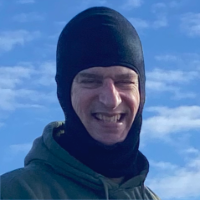 John Perrone is an officer with the US Navy by day and escape room enthusiast (both day and night). He started out doing escape rooms as a fun activity with his children in 2015 and quickly fell in love with the hobby. He has participated in well over one hundred rooms worldwide as well as across the US.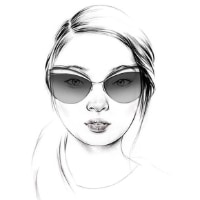 Poppy Farr is a marketing research specialist who loves problem solving. She became addicted to story-based experiences after discovering Dark Fall for the PC 20 years ago. It seemed a natural progression from PC to physical escape rooms and tabletop-style escape games. When she is not working or playing she loves to dance, hike, and travel.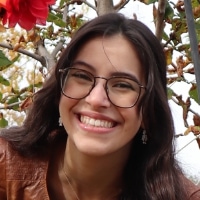 Rozhan Estaki is currently a third year undergrad student at McMaster University studying towards an Honours Sociology and Mental Health & Addictions degree. She aspires to study her MA in Scotland as she has a knack for the histories often left out of books. She understands that history is often told by its victors and has been yearning to learn the other side of things, as she enjoys doing in her day to day life as well. Each Halloween season she dedicates her weekends to working her hometown's Halloween Haunt at Canada's Wonderland, and she's sure to believe that she can put on quite the spooky show! Pre-COVID she enjoyed playing board games every Thursday with her friends (her favourites being Balderdash and Clue) and during COVID she and her buddies switched to online games like Phasmophobia and the Nancy Drew games, and upon the lifting of restrictions she's gotten back in the groove of doing horror-themed escape rooms! In her spare time she enjoys catching up on the five TV shows she's watching at one time, reading a book from her long list of TBRs, and going for hikes. She joined ERA to collaborate with like-minded enthusiasts who are just as willing as her to break down every piece of the experience with her and make sense/appreciate it all! She is so thrilled that fate reigned down on her and offered her a place in the world where she could bond with such extraordinary addicts such as herself.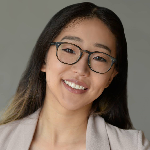 Renée Pu is a mechanical engineering student that delights in tinkering with gears, springs, and robots. She loves board games (a die-hard fan of Dead of Winter), escape rooms, comic books, and video games. When she's not indulging in her nerdier hobbies, Renée loves sketching, watching comedies, and spending money on food. If it's on the menu, she will order Eggs Benedict every single time. She is also learning to live the life of a minimalist; a decision that may or may not be influenced by her student budget. She aspires to be as artistic, athletic, and hilarious as Terry Crews.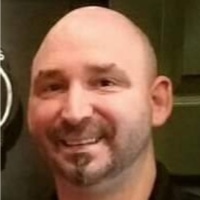 Michael Fernandez fell in love with escape rooms three years ago when his wife took him to one for his birthday and they both escaped by themselves. As a restaurant manager, being in stressful situations and finding solutions quickly comes naturally. Michael and his wife love including escape rooms as part of date nights, movies, and enjoying great restaurants and traveling.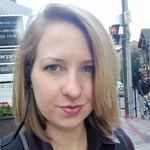 Avis Petersen is an original point-and-click master turned escape room artist. When she's not practicing her puzzle skills, she's managing projects for an engineering company or doing yoga in her living room.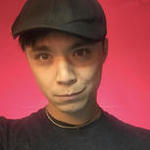 As a filmmaker, Stephen Reedy is obsessed with the art form of special life experiences, be it from a journey, a movie, or a brilliantly immersive escape room experience. Besides working with the creative crafts of emotional manipulation, his professional backgrounds include marketing, consulting, psychology, and journalism.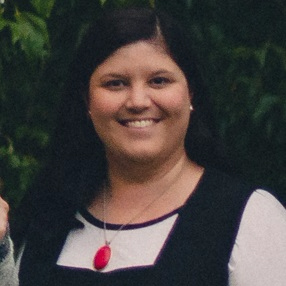 Katie Duncan is a Learning and Development professional who loves to keep busy. The drive for adventure has led her and her husband (and 2 dogs and a cat) to live in 3 different states in the last few years. This former restaurant manager loves to binge watch TV shows, travel (wants to travel to all 50 states), and plan her next vacation. Her love for Escape Rooms started in 2015 and there's no turning back now!
ERA Alumni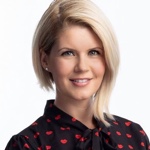 Janine Holmes is one of Toronto's top makeup and hair artists. She has powdered down the noses of some pretty high profile celebrities like Lady Gaga, Adam Levine, and Elisha Cuthbert to name a few. Janine also manages a team of talented makeup and hair artists for her mobile beauty company I Do! Beauty Co (idobeautyco.com). Since Janine was younger she has always had a huge passion for games and puzzles. She was even a Tetris video game champion when she was just 11 years old. So naturally escape rooms are her favourite weekend activity to do with friends and family. Aside from escape rooms, Janine loves binge watching the latest Netflix show with her husband and having kitchen dance parties with her two kids.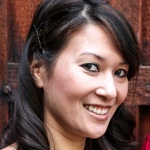 Rochelle Perry grew up a nerd, playing games of all kinds – board games, video games, and a variety of physical games (or what we know as sports.) She works in the animation industry in Los Angeles, loves comic books and role-playing games, and loves storytelling and puzzles. She belongs to a theatre group where she is a producer, playwright, graphics artist, and photographer. After escaping her first room in February of 2015, she has been addicted to them! She joined ERA to meet like-minded "addicts" who can join her on her quest to escape them all. She is interested in creating her own room(s) because she wants to be able to blend story with art and create a fun, challenging, and immersive experience for each guest! She makes her own kombucha, jewelry, and other crafts, and also enjoys yoga, hiking, and party planning.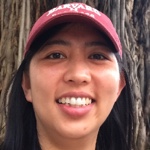 Beverly (Bev) Banez currently works full time in the Quality department for a medical device company in Orange County. When not solving escape room puzzles, she's studying for her Master's or solving puzzles/troubleshooting at work. Bev loves the team building and mental challenges that escape rooms provide and always manages to fit a room escape every month or so with friends that are new to room escapes. Her other passions include traveling, trying new foods and snowboarding. Bev's dream would be a food themed escape room in a foreign country with a snowboarding trip right after…

Justin Rose works as a Video Editor in Los Angeles, and just like an alchemist, he creates something out of nothing. He enjoys all things nerdy from Graphic Novels, to Anime, to RPG's. From an early age Justin obsessed over Mensa puzzle books and Indie games, never afraid to ask the difficult questions at school to unlock the mysteries of the Universe. During a friend's birthday party he experienced his first Escape Room and the stars aligned to offer a place, nay a home, for like-minded people.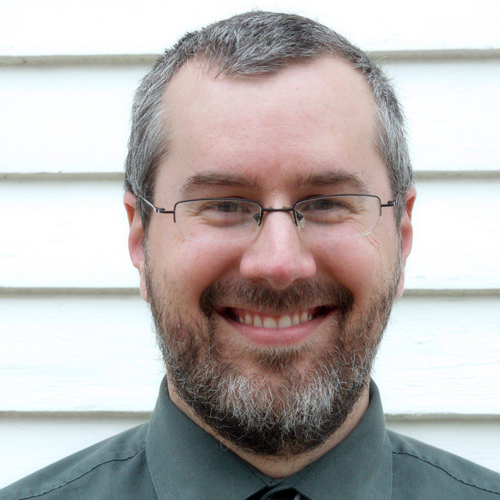 Dave Martin fell into escape rooms accidentally and then couldn't stop – forcing himself into a ration system so he wouldn't empty his bank account and run out of area rooms in one intense weekend. By day, he is a financial advisor. When not voluntarily getting locked into a room, he also spends time doing theatre and improv comedy or firing up a night of board games.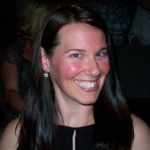 Valerie Martin had a childhood filled with logic problems, board games, jigsaw puzzles, Games Magazine, and murder mystery novels, so she comes by her love of Escape Rooms naturally. Once a month for several years, she and her friends have been slowly checking off every room in the KC area. Working a 9-5 desk job allows her to explore her passion for theatre, and she works consistently as a choreographer and dance teacher.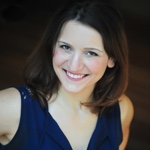 Jessica Franz never thought she'd be into "escape rooms" so it's as much a surprise to her that she is now hooked, line and sinker. She works at a financial advising firm during the day, and does as much theatre as she is legally allowed to in the evenings. She enjoys life to the fullest with her four cats and also escape-room-obsessed boyfriend.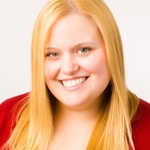 Meghann Bates is beyond excited to join the ERA team here in Kansas City. From her first experience of being trapped in a room with a zombie, she has been addicted to the puzzle-solving fun of escape rooms. Luckily, she became close friends with others who were also addicted and, thus, a monthly tradition was born. When not escaping, she enjoys performing on stage, playing any and all types of games, cuddling adorable animals, and watching her Royals at the K.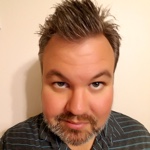 Michael Juncker has been infatuated with escape rooms since his first failed attempt three years ago. Since then, he has reveled in breaking records, flaunting his problem solving strengths and downplaying his many weaknesses. By day, Michael is a Performance Manager with CBRE on the Sprint Account. He spends his free time with his family, game nights with friends, and acting in shows around Kansas City.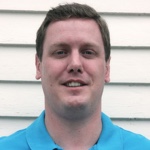 Dan Heinz grew up as a video/computer gamer and athlete, enjoying a wide variety of competitions and challenges. Those experiences in problem-solving and collaboration led him to theatre, where teamwork in action is essential. Theatre led him to friends who love escape rooms, and the fun of banding together to achieve success made Dan love escaping as well. Dan is an attorney in the northeast Kansas area as well as an actor and director at area theatres.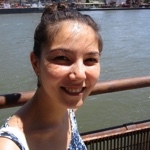 Jennifer Kennes has been a board game enthusiast since she was a little kid. Ever since she escaped her first room in NYC she has fallen for escape rooms as well. Besides gaming, she loves to be creative in every way – including paper crafts, painting miniatures, carving rubber stamps, and sewing. Sewing is one of her biggest passions and through her degree in textile engineering this passion has continued to grow to the point where she is now inseparable from her sewing machine and she even opened her own shop the dressed bird.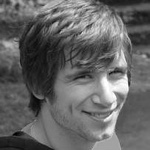 Dante Kennes grew up in a city close to Cologne, Germany, enjoying a variety of board, video, and card games. Currently he is working at Columbia University in NYC as a research fellow in theoretical physics. Ever since he heard about escape rooms he has been eager to try them out, but it took a birthday present from his wife, Jennifer (who is also part of the ERA family) to finally spark his interest in the escape room hobby. Ever since, playing escape rooms has become an increasing part of his free time.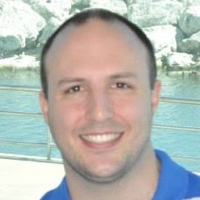 Jared Duncan is a restaurant professional in Orlando. He has a wife and three pets (two dogs and a cat). When he is not working he loves sports (playing and watching), going to the Disney Parks, and doing escape rooms. His love of escape rooms comes from a love of puzzle solving and competition.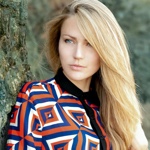 Iana Kushchenko is an animator in Los Angeles. She loves the 'art' of puzzle solving, and tried her first room escape in 2015. Since then, she has became an addict. The real life experience cannot be replaced by the computer world, which is what she loves about room escapes.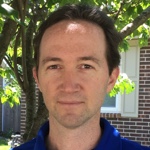 Wayne Stam grew up with an addiction to the Chicago Cubs and to board games. He is excited that a resurgence in the board game market has coincided with a Cubs' championship and a worldwide surge in his newest addiction: escape rooms.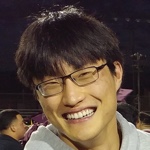 Kevin Kim is probably the go-to guy during a zombie apocalypse, or at least an escape room. He has a US patent under his name, a music performance degree, and a black belt in taekwondo.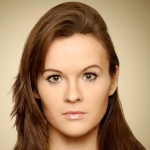 Danielle Height has an extensive background as an entrepreneur, having opened three businesses in the last decade. Quick on her feet, she loves challenges, puzzles, and scavenging. Her passions range from paragliding, geo-caching, murder mysteries, board games, and trivia to theories and philosophy, awesome science-y stuff, and of course escape rooms.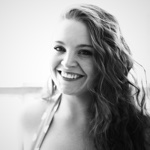 Lyndsie Scoggin's background as a theatrical performer led her to the world of immersive entertainment in 2010 when she began performing in haunted houses. After deciding that she too wanted to help create extraordinary experiences for people, in January of 2016 Lyndsie launched her website and dedicated herself to exploring the development and design of all kinds of immersive entertainment. This includes haunts, immersive theater, and of course escape rooms!

Jessey Rice is currently a PhD. student at the University of Waterloo studying Geology. When not in the field he is trying to plan escape rooms, usually cramming 5+ into single week sessions! His love for escaping is rivalled by his love of hockey, soccer, and playing many other sports!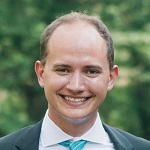 Kyle Bruce spends his days facilitating community programs for all ages, and spends his free time playing dodgeball, shooting arrows, and escaping from rooms (of course!). He loves to introduce people to the innovative and exciting world of escape rooms, and has a history of attempting rooms with less people than the suggested minimum. Armed to the teeth with frivolous facts, as well as a propensity for puzzles, Kyle is always ready to step into the unknown.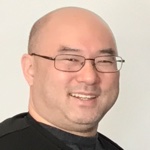 James Ishiguro is a high school physics teacher who loves logic puzzles, math, and sharing his interest of escape rooms with his friends, colleagues and students. Outside of escape rooms, he enjoys playing softball and his new-found hobby of rock climbing, a sport that he sees as a series of physical puzzles that require a lot more thinking than he expected. He also loves movies of every genre, often finding himself trapped in a theatre escaping the real world.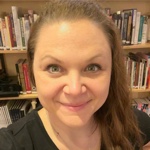 Lisa Krych is a culinary assistant for a celebrity chef in Chicago. She has a very high pressure job, where she problem solves on a daily basis. When she isn't putting out fires in the kitchen (sometimes literally) she enjoys being locked up in an escape room. When she isn't escaping rooms she is playing board games, going to the Renaissance Faires or crafting pretty much anything. "Part of the thrill of being in an escape room for me, is FINALLY figuring out a puzzle that others may have overlooked."

J Cangialosi is a therapist. While her job is more relaxed, room escapes help her to exercise a different side of her brain. She is a very logical and analytical thinker who loves to find hidden meanings in things (hence her job). By nature, she is an introvert but room escapes help bring her out of her shell. In her free time, she loves reading mystery novels, working on logic puzzles, playing games and fixing bikes.

Nicole Menolascino is a school psychologist at a high school in the northern suburbs of Chicago. She considers herself to be a lifelong learner and currently owns two graduate degrees. In her free time, Nicole loves to play various board games, puzzle games, and role-playing games with her family and friends. In addition, Nicole has a kitten that she loves to spend time with. Nicole and Justin met J and Lisa while in their first escape room and were instantly hooked! In only a few months they had been to over 50 escape rooms. Joining ERA allows Nicole to use her passion for writing and constructive feedback to educate escapers and help companies to grow and thrive.

Justin Sponholz is a technology specialist at one of the largest high schools in the United States, problem solving any technological issue that arises throughout the school. On top of a passion for technology, he also holds Flight Instructor and Commercial pilot licenses and pilots small aircrafts as a hobby. Justin frequently plays board, role-playing, and puzzle games and recently got into escape rooms.  After he played his first room with Nicole, J, and Lisa, he and the team set off doing as many escape rooms as possible. Joining ERA helps him give back to the escape room community by providing constructive feedback and earned publicity to escape room companies to help grow the industry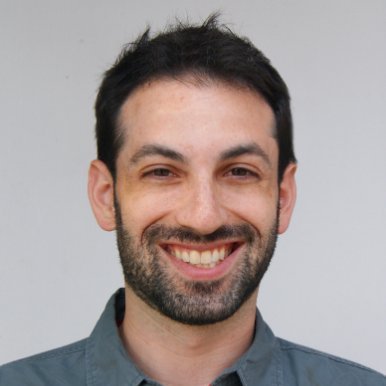 Dan Kaplan is the former coordinator for ERA New York before moving to Colorado in mid-2017. Dan is the creative director for an online grocery coupon website and also the co-founder of a craft beef jerky company. A former chef, woodworker and wine label designer with experience in engineering and math, he brings both sides of his brain into the escape room. Dan has done a lot of traveling across six continents and he hopes to pass on that traveling spirit to his new twin sons.