Mission Statement
ERA's goal is simple: To help owners achieve their objectives by providing consultation and to provide honest escape room reviews for our online community and social media followers.
 ERA is an organization of escape room specialists who provide reviews and/or consultation upon request. Our clients may be company owners, designers, and/or supervising staff. Our mission is two-fold:
First, to help owners achieve their objectives by providing consultation. We are dedicated to the task of helping owners increase the satisfaction levels of both their customers, and to maintaining or exceeding industry standards.
Second, to provide the online community and our social media followers with honest reviews without compromise. Although there is always risk of subjectivity with a review, our teams strive for the highest levels of insight, objectivity, and evidence-based observation as we apply our experience & knowledge of escape rooms and the industry to each review.
The People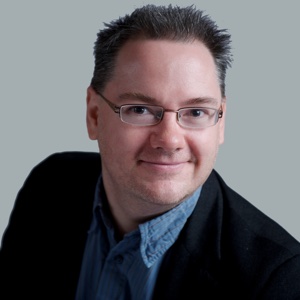 Matt Silver is an organizational alignment & teams specialist at MattSilver.ca. His enthusiasm for board games & team sports is only rivaled by his passion for escape rooms. Having explored many different escape rooms in the GTA, Matt's personal and professional evaluation is an asset when considering where to book your future escape room experience.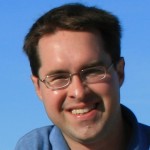 Jeremie Wood is a software developer by day and board game and escape room enthusiast by night. Ever since playing the original Myst, he has had an interest in puzzles of all kinds. He likes nothing better than wrapping his head around a new brain teaser and putting his skills to the test in the latest escape room!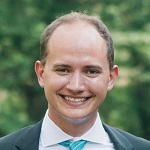 Kyle Bruce spends his days facilitating community programs for all ages. He spends his free time playing dodgeball, shooting arrows, and escaping from rooms (of course!). He loves to introduce people to the innovative and exciting world of escape rooms, and has a history of attempting rooms with less people than the suggested minimum. Armed to the teeth with frivolous facts, as well as a propensity for puzzles, Kyle is always ready to step into the unknown.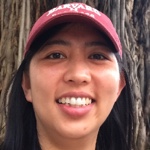 Beverly (Bev) Banez currently works full time in the Quality department for a medical device company in Orange County. When not solving escape room puzzles, she's studying for her Master's or solving puzzles/troubleshooting at work. Bev loves the team building and mental challenges that escape rooms provide and always manages to fit a room escape every month or so with friends that are new to room escapes. Her other passions include traveling, trying new foods and snowboarding. Bev's dream would be a food themed escape room in a foreign country with a snowboarding trip right after…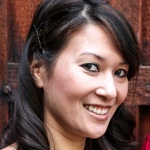 Rochelle Perry grew up a nerd, playing games of all kinds – board games, video games, and a variety of physical games (or what we know as sports.) She works in the animation industry in Los Angeles, loves comic books and role-playing games, and loves storytelling and puzzles. She belongs to a theatre group where she is a producer, playwright, graphics artist, and photographer. After escaping her first room in February of 2015, she has been addicted to them! She joined ERA to meet like-minded "addicts" who can join her on her quest to escape them all. She is interested in creating her own room(s) because she wants to be able to blend story with art and create a fun, challenging, and immersive experience for each guest! She makes her own kombucha, jewelry, and other crafts, and also enjoys yoga, hiking, and party planning.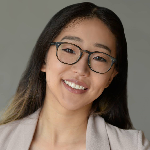 Renée Pu is a mechanical engineering student that delights in tinkering with gears, springs, and robots. She loves board games (a die-hard fan of Dead of Winter), escape rooms, comic books, and video games. When she's not indulging in her nerdier hobbies, Renée loves sketching, watching comedies, and spending money on food. If it's on the menu, she will order Eggs Benedict every single time. She is also learning to live the life of a minimalist; a decision that may or may not be influenced by her student budget. She aspires to be as artistic, athletic, and hilarious as Terry Crews.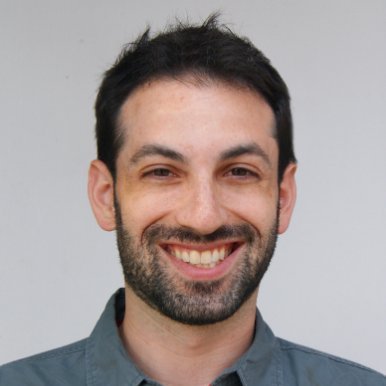 Dan Kaplan is the creative director for an online grocery coupon website and also the co-founder of a craft beef jerky company. A former chef, woodworker and wine label designer with experience in engineering and math, he brings both sides of his brain into the escape room. Dan has done a lot of traveling across six continents and he hopes to pass on that traveling spirit to his new twin sons. When not escaping, you may find him training his dog, watching a movie or checking out a new restaurant around the city.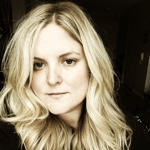 Laura Burkart is originally from upstate NY but has called NYC home since 2003. As an aspiring comedy actress she moved to New York and went on lots of auditions (but mostly just bartended). In 2007 she discovered her life's true calling – hunting people with extraordinary talent and potential and matching them with amazing companies and opportunities in the music and entertainment industry. In addition to her escape room addiction, she enjoys filtering photos of the skyline, unicorns, the personification of animals, and seeing as much live theatre as possible.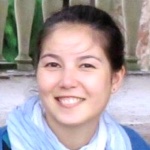 Jennifer Kennes has been a board game enthusiast since she was a little kid. Ever since she escaped her first room in NYC she has fallen for escape rooms as well. Besides gaming, she loves to be creative in every way, including paper crafts, painting miniatures, carving rubber stamps, and sewing. Sewing is one of her biggest passions and through her degree in textile engineering this passion has continued to grow to the point where she is now inseparable from her sewing machine.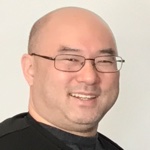 James Ishiguro is a high school physics teacher who loves logic puzzles, math, and sharing his interest of escape rooms with his friends, colleagues and students. Outside of escape rooms, he enjoys playing softball and his new-found hobby of rock climbing, a sport that he sees as a series of physical puzzles that require a lot more thinking than he expected. He also loves movies of every genre, often finding himself trapped in a theatre escaping the real world.

Jeff Kaplan is CEO of a consumer website and enjoys just about every sport and card game ever invented. He is a NJ suburban father of three aspiring escape room addicts, and most of his days and nights are filled with activities for the kids. When not escaping a room he fills his spare time with softball, squash and golf. He is as comfortable in a spreadsheet as in a creative brainstorming, so escape rooms are a natural fit.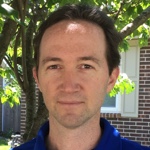 Wayne Stam grew up with an addiction to the Chicago Cubs and to board games. He is excited that a resurgence in the board game market has coincided with a Cubs' championship and a worldwide surge in his newest addiction: escape rooms. Wayne has been married for 17 years and has a young son who loves solving puzzles (here's hoping he will be a future escape room partner). Wayne has been a Bible teacher and missions director for 15 years and lives in the Kansas City area.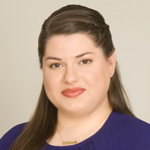 Liz Minei is a College Professor who teaches Group Communication and takes her class to Escape Rooms instead of making them take a final exam. A true enthusiast, when she is not playing a room, she creates Escape Games for family and friends. She waves her nerd flag proudly–she loves to travel, enjoys reading, and never passes up on karaoke.
ERA Alumni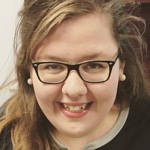 By day, Jenna Naulls works in the social services sector as a caseworker helping youth secure employment and assistance. By night, she loves volunteering, babysitting all of the amazing kids in her family and spending time with her friends (often watching Netflix). She loves escape games because of how they bring people together and let everyone show off their unique and amazing talents! She is a lover of puzzles, storytelling, and positive encouragement so she thinks escape games are the perfect place for her. She is up for the ERA challenge and can't wait to bring you guys reviews!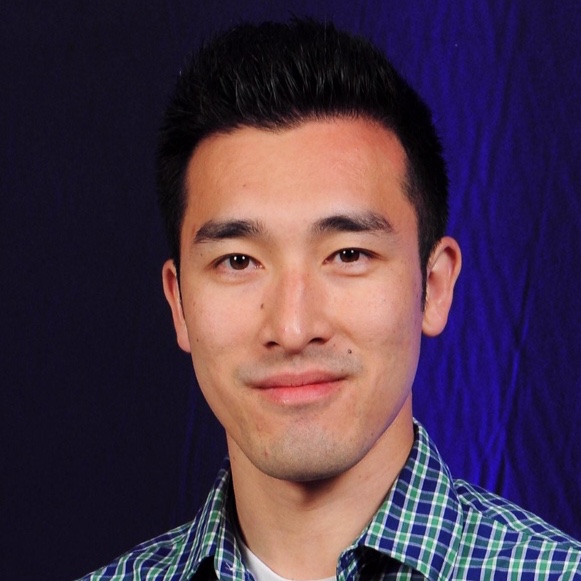 Christopher Leung is currently a banker but in a perfect world his dream job would be a game show host, which probably explains his fascination with trivia, puzzles and games. He was addicted to escape rooms after his inaugural experience and is captivated by the multidimensional interactions and learnings an escape room experience can provide. He aspires to share the escape room experience and use escape rooms as a tool to generate creativity, promote education, and bring joy.
His passion for escape rooms is matched only by his love of sports, especially basketball, and when he is not escaping, you will find him in his season seat at the Raptors game or shooting hoops at a local gym.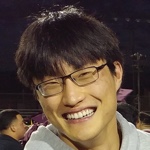 Kevin Kim is probably the go-to guy during a zombie apocalypse, or at least an escape room. He has a US patent under his name, a music performance degree, and a black belt in taekwondo. Currently, he is working two jobs: managing an online store for women's fashion and teaching students about the Bible. He fills his free time with writing, baking, and working out, and due to twenty-five years of constant exploration with friends, you'll find few people who know the ins and outs of LA as well as he does.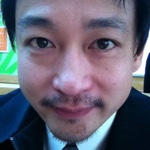 Andrew Yu is a boardgame, sci-fi/horror, and escape room fanatic. He also fancies himself a mixologist, and his favorite cocktail is a Whiskey Sangaree. When he is not doing escape rooms, Andrew likes to travel and eat at new restaurants. It is only a matter of time before he designs a mixology themed escape room that would make him millions and revolutionize the industry. Oh, and he is an attorney.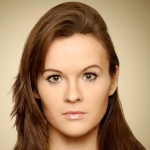 Danielle Height has an extensive background as an entrepreneur, having opened three businesses in the last decade. Quick on her feet, she loves challenges, puzzles, and scavenging. Her passions range from paragliding, geo-caching, murder mysteries, board games, and trivia to theories and philosophy, awesome science-y stuff, and of course escape rooms. Danielle has also been devoted to health and veganism for the last seven years but she will be the first to admit she swoons over vegan junk foods like chocolate bars and pizza, although she does share it with her two beautiful vegan daughters! Danielle has a twin sister; they are inseparable and together they plan on taking over the world! — but shhhh it's a secret…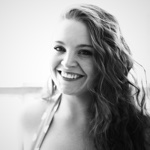 Lyndsie Scoggin's background as a theatrical performer led her to the world of immersive entertainment in 2010 when she began performing in haunted houses. "As a performer, I was searching for a more fulfilling experience, and as it turns out- so were audiences!" After deciding that she too wanted to help create extraordinary experiences for people, in January of 2016 Lyndsie launched her website and dedicated herself to exploring the development and design of all kinds of immersive entertainment. This includes haunts, immersive theater, and of course escape rooms! When she is not busy escaping or blogging, Lyndsie loves to spend time singing & playing piano, studying entrepreneurship, traveling, visiting with family, and (obviously) hunting down food trucks.

Jessey Rice is currently a PhD. student at the University of Waterloo studying Geology. When not in the field he is trying to plan escape rooms, usually cramming 5+ into single week sessions! His love for escaping is rivalled by his love of hockey, soccer, and playing many other sports! Post-escape rooms he will be found planning his next escape room over beer and wings!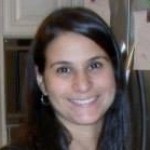 Maria Hossein is the Director at Courtleigh Place Child Care Centre and a mother of three. When she's not packing lunches or trekking kids to extracurricular activities, she tries to sneak in an Escape room (or two!) Since her introduction to Escape Rooms by Matt Silver, she's been infected with the bug and is obsessed with inspiring everyone around her to love Escape rooms too!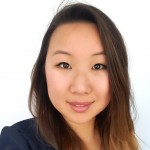 Jessica Lee currently works with a bank's wholesale team during the day. When she's not trying to fit escape rooms into her week, she can be found trying out various DIY projects or catching up on the latest book/movie. From her love of puzzles and trivia, she quickly became engrossed in escape rooms and has been trying to spread the bug to her friends and family.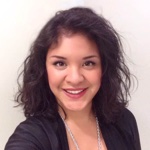 Suzanne Jaravata is a creative marketing maven / makeup artist by day, and escape room artist by night! She enjoys hanging by the lake with her husband and their one-eyed wonder pup, "Miss Izzy". Bit by the puzzle bug at an early age, her dad timed her with brainteasers in lieu of bedtime stories. As a true child of the 80's, she grew up surrounded by boardgames, Nintendo and comic books… eventually leading into a love of RPG/FPS gaming, and naturally a passion for the exciting world of live action reality rooms. When not escaping, Suzanne can usually be caught travelling, spa-hopping, vintage-hunting, cottaging, or persuading people to randomly play Catchphrase on any given day!